Home

→

RADIATION INDICATORS
RADIATION INDICATORS
The effect of radioactive radiation in large doses on the human body, as a rule, leads to serious consequences. Radiation can enter the body in a variety of ways. When eating with food, breathing, and even through the skin. During irradiation, the body receives doses of radiation that penetrate the body's cells and begin to destroy them.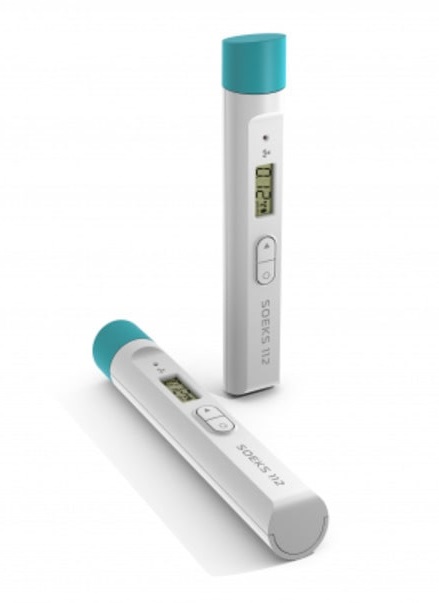 Without a dosimeter, a person will never understand that he is exposed to hazardous radiation. At first, the body does not react to this at all. Only after a while can nausea appear, headaches, weakness begin, the temperature rises.
To protect your life from the unknown that kills, it is enough to have a radiation indicator with you. This category of products features reliable and popular models of radiation indicators.
If you are a beginner and are not very versed in dosimeters, we advise you to take a closer look at SOEKS 112. The dosimeter SOEKS 112 is an inexpensive and compact model of a well-known brand that has long established itself in the European and Ukrainian markets. SOEKS 112 captures beta and gamma particles, as well as x-rays. The accuracy of the device is comparable to professional models. You can use the dosimeter in a wide temperature range: manufacturers took into account severe frosts, as well as the easily predicted desire of users to take the device with them to the southern resort.
In the category of radiation indicators, there is a convenient filter with which you can filter products according to the characteristics you need.
Tip for choosing a radiation indicator:
You can get acquainted with the detailed characteristics of the indicators of interest on our website, having previously filtered the goods using the filter, or using the product comparison function.
If it's hard for you to cope with the information or have any questions, feel free to call us or ask a question in the chat. Our experts will be happy to answer your question.
Good, and most importantly, useful shopping!
We are lоcated in Ukraine, but if you or your friends are planning to visit any city of Ukraine, or are planning a tour to Chernobyl (excursion to Chernobyl), then we can send you a dosimeter via the " New Post " courier service https: // novaposhta .ua / This courier delivery has many representative offices in every city of Ukraine. You can pay for the purchase directly at the branch of this company upon receipt of the goods by payment card or in UAH in cash upon receipt of the goods at the "New Post" Office. The goods are delivered to any city of Ukraine within 1-2 days. Therefore, if you are planning to visit Ukraine, fill the order through the shopping cart site https://dozimetr.com.ua or write your request to us at VIBER on +38063 885 90 64 to reserve or order a dosimeter. Good shopping for you! Order right now!