Home

→

DOSIMETERS FOR SMARTPHONES
DOSIMETERS FOR SMARTPHONES
Knowing the danger radiation poses in itself, we would like to protect ourselves and our loved ones from its negative effects. But it is not always possible to carry a dosimeter with you. For such cases, there are small gadgets for smartphones that are always at hand.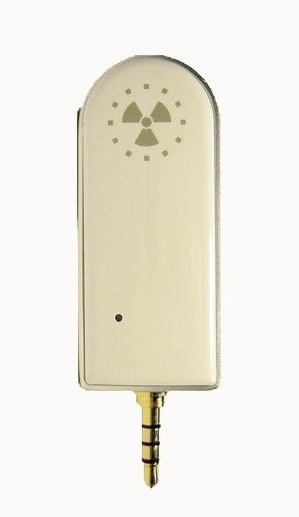 Dosimeters for smartphones, despite their small size, are almost not inferior in terms of measurement accuracy to household dosimeters. They are easy to carry or take on long trips to save space. Dosimeters are paired with a smartphone via Bluetooth or directly through the headphone jack and, using the application, display on the smartphone screen data and readings of the radiation background, and some of the accumulated radiation. The site presents dosimeters that are suitable for users of both Android and IOS.
Also in this category there is a convenient filter with which you can filter products according to the characteristics you need.
Tip for choosing a dosimeter for your smartphone:
You can get acquainted with the detailed characteristics of dosimeters on our website, pre-filtering the goods using a filter, or using the product comparison function.
All devices in this category deserve attention, but they all work in different ways. If it's hard for you to cope with the information or have any questions, feel free to call us or ask a question in the chat. Our experts will be happy to answer your question.
Good, and most importantly, useful shopping!
We are lоcated in Ukraine, but if you or your friends are planning to visit any city of Ukraine, or are planning a tour to Chernobyl (excursion to Chernobyl), then we can send you a dosimeter via the " New Post " courier service https: // novaposhta .ua / This courier delivery has many representative offices in every city of Ukraine. You can pay for the purchase directly at the branch of this company upon receipt of the goods by payment card or in UAH in cash upon receipt of the goods at the "New Post" Office. The goods are delivered to any city of Ukraine within 1-2 days. Therefore, if you are planning to visit Ukraine, fill the order through the shopping cart site https://dozimetr.com.ua or write your request to us at VIBER on +38063 885 90 64 to reserve or order a dosimeter. Good shopping for you! Order right now!