Home

→

DOSIMETER ON THE GIFT
DOSIMETER ON THE GIFT
You like to give useful and necessary things, but you can 't decide on a gift?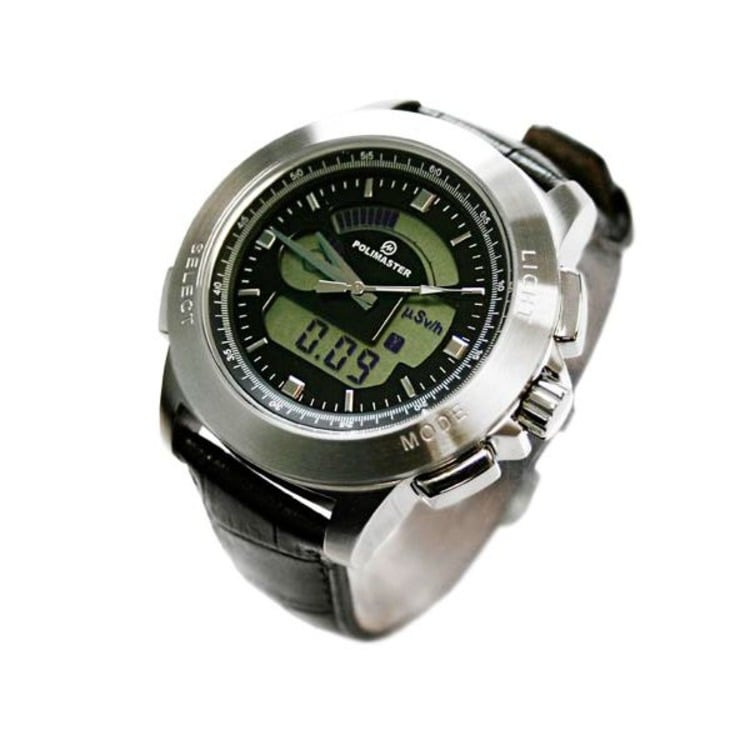 Dosimeters will be a good solution to this problem! A dosimeter is a useful and original gift for a person who monitors his or her health and that of his or her loved ones. Such a gift will suit everyone, regardless of gender, age and social status.
In this category you can find not only a regular dosimeter, but also a luxurious Polimaster СИГ-РМ1208М watch with a built-in dosimeter, which will not leave indifferent the person to whom you will give them. Such a watch will be a great option for a gift to your husband, chief or business partner.
In the category of dosimeters for a gift there is a convenient filter, with which you can filter the goods according to the characteristics you want.
Advice on choosing a dosimeter for a gift:
You can get acquainted with the detailed characteristics of the dosimeters of interest on our website by pre-filtering the goods using a filter, or using the product comparison function.
If it is difficult for you to deal with information or have any questions, do not hesitate to call us or ask us a question in the chat room. Our specialists will be happy to answer your question.
Good, and most importantly useful to you purchases!
We are lоcated in Ukraine, but if you or your friends are planning to visit any city of Ukraine, or are planning a tour to Chernobyl (excursion to Chernobyl), then we can send you a dosimeter via the " New Post " courier service https: // novaposhta .ua / This courier delivery has many representative offices in every city of Ukraine. You can pay for the purchase directly at the branch of this company upon receipt of the goods by payment card or in UAH in cash upon receipt of the goods at the "New Post" Office. The goods are delivered to any city of Ukraine within 1-2 days. Therefore, if you are planning to visit Ukraine, fill the order through the shopping cart site https://dozimetr.com.ua or write your request to us at VIBER on +38063 885 90 64 to reserve or order a dosimeter. Good shopping for you! Order right now!