Review
Characteristics
Reviews

(0)
The SARAD DOSEman radon dosimeter-radiometer is a modern German-made instrument that operates on the principle of alpha spectroscopy. Therefore, the DAETman dosimeter is able almost instantly as for such devices (from 15 minutes) to detect and signal the excess of the permissible Radon concentration in the air. Built-in battery provides continuous operation of dosimeter for 12 days. A strong dust-water-proof housing allows a rigid operation of the instrument in the field. And having just one control button ensures easy control of the dosimeter. The device provides both sound and light alarm, which is also important. Measurement results are stored in nonvolatile memory of radon dosimeter. To download a measurement report, you will need a special IR adapter that connects to the computer 's USB port. The device comes with basic Radon Vision firmware.
Device Setup
All current device settings can only be changed when connected to a personal computer. In addition to the duration of the measurement interval and the concentration measurement mode, the equilibrium coefficient of radon and decay products, the exposure dose conversion coefficient and the dose threshold for the alarm signal are adjusted. In order to accurately associate the measurement results to a specific employee or place of measurement, identification codes may be specified, which will then be printed on the measurement protocols or contained in the exported data files. Activation of the button lock on the front panel avoids unauthorized manipulation of the instrument. The software also enables and disables the beep. When it is switched on, the device responds to each pressing of the button with a short signal. Please review the software operating manual before operating the instrument.
Brief description of the use of the dosimeter-radiometer
Start of measurements
Information mode
Current radon concentration measurement mode
Measuring mode of average radon concentration
Measurement of exposure dose
Stop measurements and turn off the device
Preventions
Specifications
Range of radon concentration measurement 0... 4 MBq/m³ (0 - 4.000.000 Bq/m³)
Response time 12/120 minutes to 95% final (fast/slow)
Sensitivity 0.18/0.32 pulses per minute/kBq/m
Statistical error 20% (1) at 200 Bq/m in 8 hours (slow mode)
10% (1) at 200 Bq/m in 24 hours (slow mode)
16% (1) at 1000 Bq/m in 2 hours (slow mode)
Measurement interval 1... 255 minutes (software adjustable)
Measurement results memory 720 (non-volatile) and total spectrum
Power to internal battery for approximately 12 days of continuous operation, charge time about 2 hours
Control and indication buttons, LED, beep, 3x12 LCD
LCD information operating mode, current and average radon concentration, exposure dose in SI or US units
Dimensions/weight 115 x 57 x 32 mm, 250 g
The interface is infrared. Specialized adapter required
The software of data transmission, change of settings and device control is performed by Radon Vision package
Beginning of measurements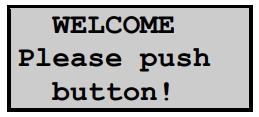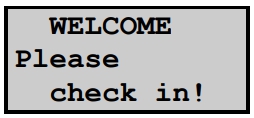 Information mode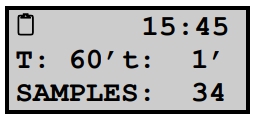 Current concentration of radon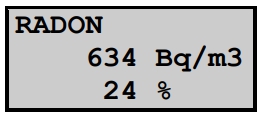 Average concentration of radon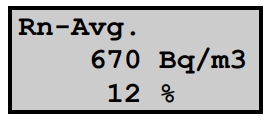 Exposition dose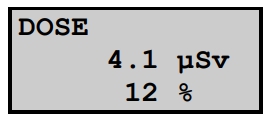 Complete set:
SARAD DAETman dosimeter-radiometer
Battery charger
Bag-covering for dosimeter
Passport
Warranty Ticket
Warranty: 12 months
We are lоcated in Ukraine, but if you or your friends are planning to visit any city of Ukraine, or are planning a tour to Chernobyl (excursion to Chernobyl), then we can send you a dosimeter via the " New Post " courier service https: // novaposhta .ua / This courier delivery has many representative offices in every city of Ukraine. You can pay for the purchase directly at the branch of this company upon receipt of the goods by payment card or in UAH in cash upon receipt of the goods at the "New Post" Office. The goods are delivered to any city of Ukraine within 1-2 days. Therefore, if you are planning to visit Ukraine, fill the order through the shopping cart site https://dozimetr.com.ua or write your request to us at VIBER on +38063 885 90 64 to reserve or order a dosimeter. Good shopping for you! Order right now!
Radon dosimeter radiometer SARAD DOSEman reviews
About this product reviews yet. Be the first!